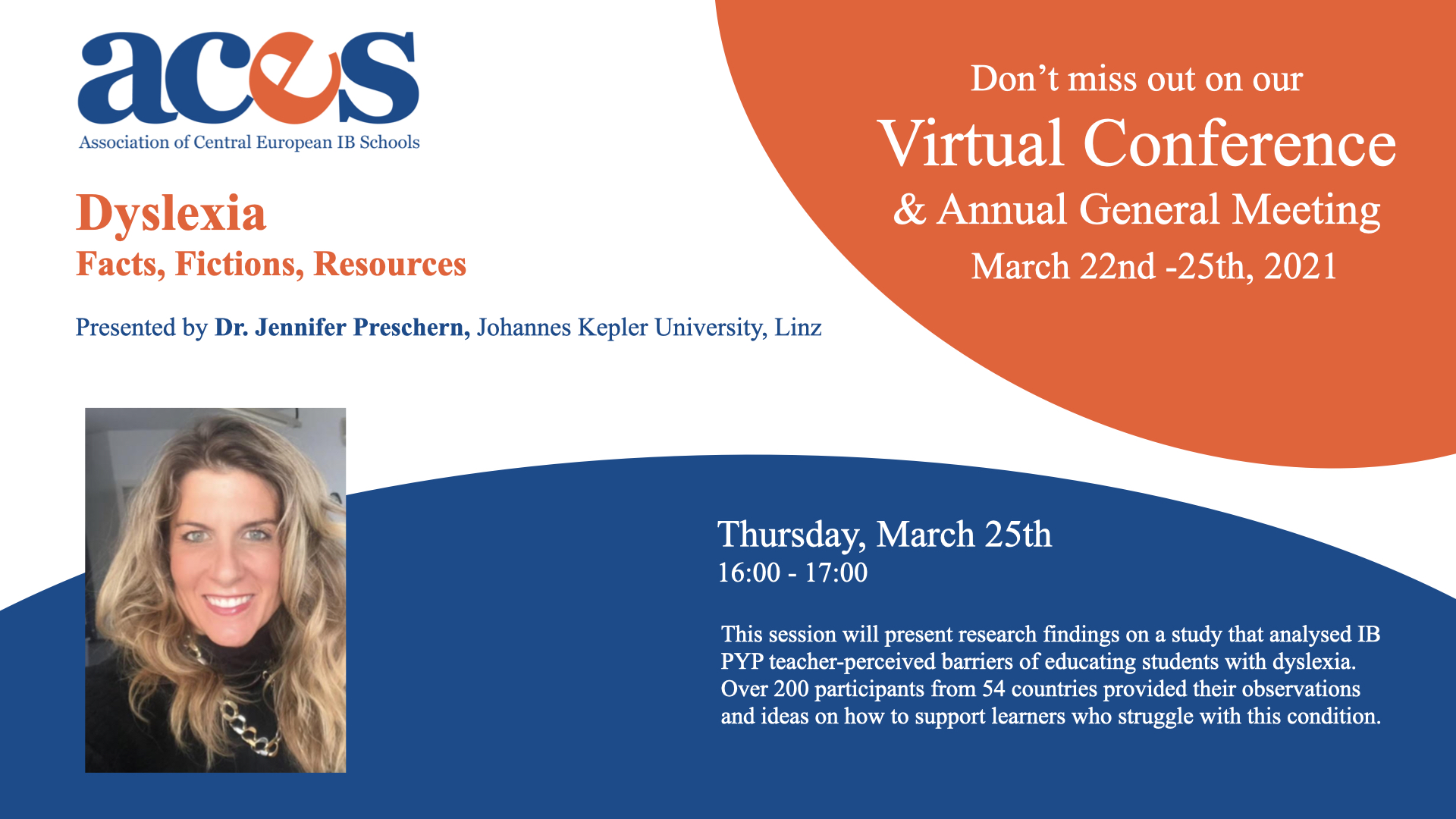 Dyslexia – Facts, Fictions, Resources
Dyslexia is very often misread. 
This session will present research findings on a study that analyzed IB PYP teacher perceived barriers of educating students with dyslexia. Over 200 participants from 54 countries provided their observations and ideas on how to support learners who struggle with this condition.