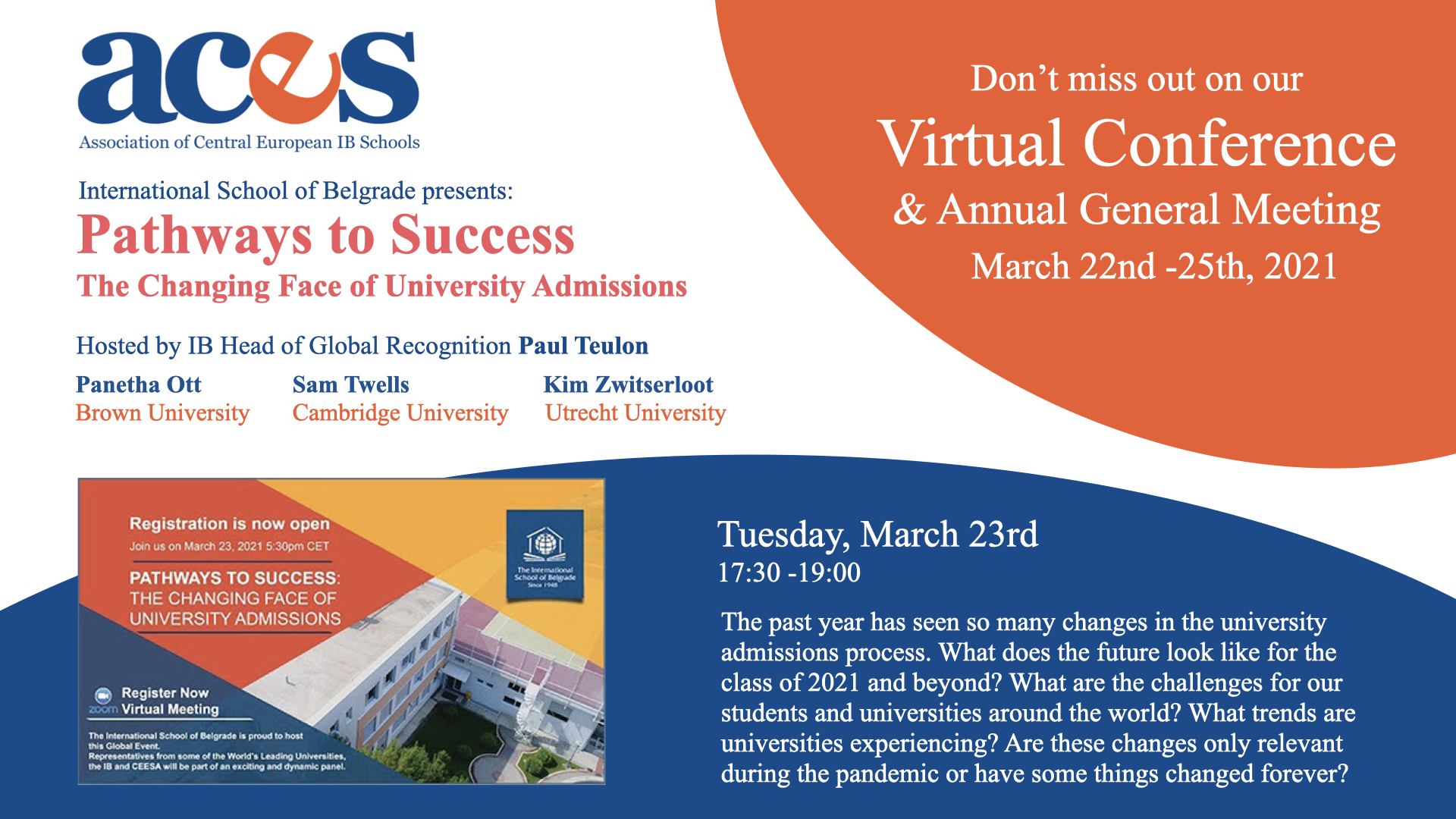 Pathways to Success – The Changing Face of University Admissions
The past year has seen so many changes in the university admissions process. What does the future look like for the class of 2021 and beyond? What are the challenges for our students and universities around the world? What trends are universities experiencing? Are these changes only relevant during the pandemic or have some things changed forever?
Experts from universities around the world, along with representatives from the International
Baccalaureate (IB) Organization will be part of an exciting and dynamic panel.
This session will be open to the students and parents of ACES.
The format will make full use of the virtual platform with both asynchronous and synchronous activities. In advance of the event, participants will have the opportunity to watch a series of videos from panel members followed by the live event on March 23. Our experts will answer questions within their field of expertise and move into breakout sessions and focus rooms where participants can move from room to room.