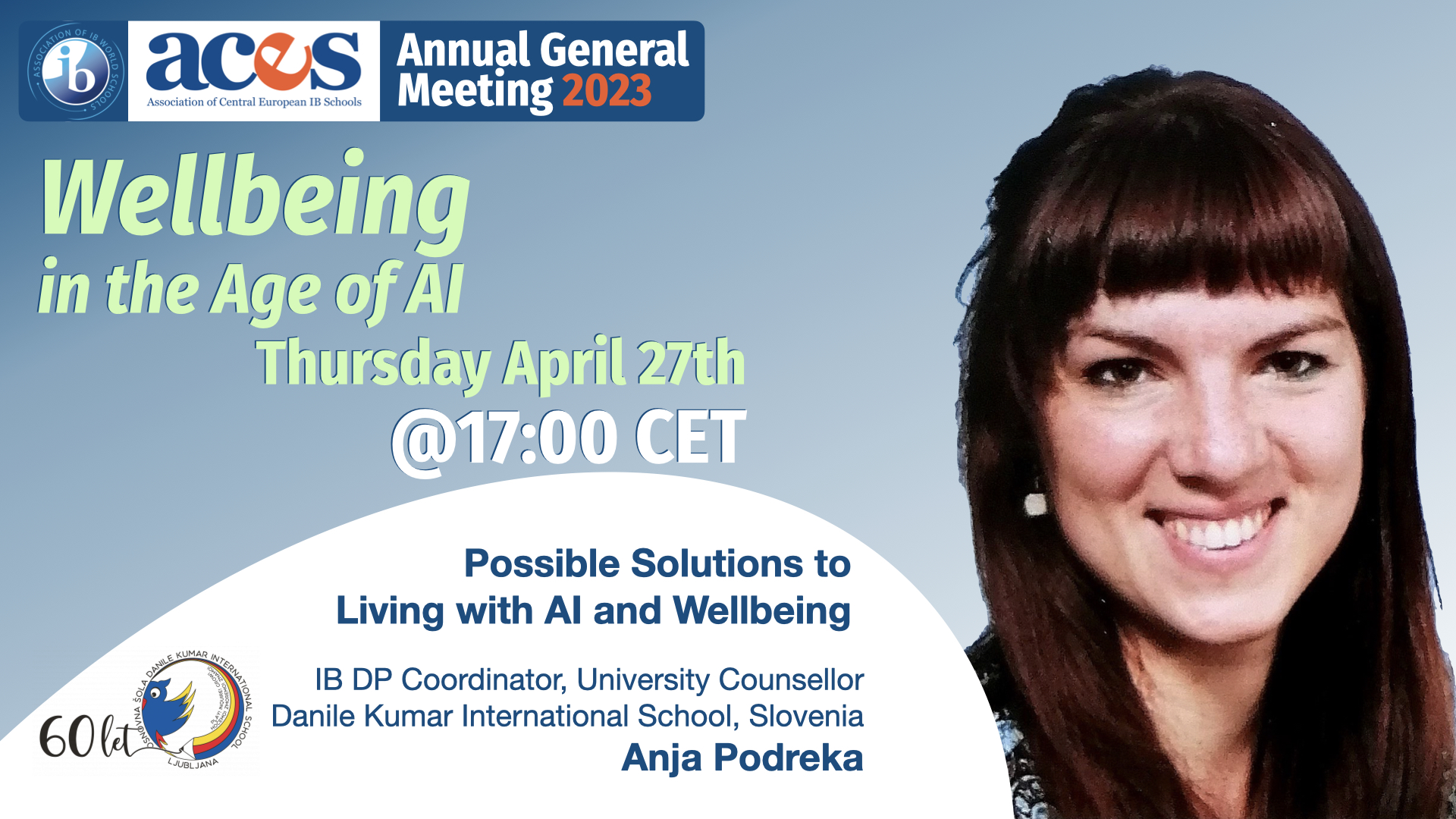 Anja Podreka
Possible Solutions to Living with AI and Wellbeing
Teaching Contemporary Art gives us the opportunity to "play" with Political, Community, and Environmental concepts. Therefore, it offers us the option to experiment with dilemmas of AI, Bio
Art, well-being, sustainability, and much more. Join Anja Podreka, MYP Art Teacher at the Danile Kumar International School in Slovenia as she discusses working with experts outside of school, and with cultural institutions, to broaden student perspectives and provide motivation to create models of possible 3-dimensional projects.